Learn what LASC represents?
Here is a snapshot of who the Los Angeles Southwest College Cougars are:
Educational Programs
Los Angeles Southwest College is a two-year college that awards Associate's Degrees in more than 30 fields and occupational certificates in more than 45 disciplines. We offer a range of programs that meet the community's needs, including college transfer services, occupational training, community services as well as general, transitional and continuing education.
The campus is also the site of Middle College High School of the Los Angeles Unified School District and Bright Star Charter School. Students can take college courses and obtain their Associate of Arts Degree while meeting requirements for a high school diploma. LASC also has partnerships with other local high schools and offers college-level classes to students at their home campus and online.
Student Body
More than half of LASC's students are first-generation college students. Our students come from a wide service area, including Los Angeles as well as portions of Gardena, Hawthorne, and Inglewood. We also serve international students from different countries around the globe. The Associated Student Organization is the governing body for all LASC students and organizes social, cultural and political activities on campus.
Athletics
We are the Cougars! LASC offers students intercollegiate athletics and competitive team sports in football as well as men's and women's basketball. The Athletics Department is housed in the Thomas G. Lakin Physical Education Center, a state-of-the-art sports complex with world-class amenities. The complex features an Olympic-sized outdoor pool, physical therapy pool, fitness center, and dance studio.
Campus
We are still growing. Thanks to the passage of voter-approved bond measures, our campus has experienced a dramatic transformation with new buildings, a sprawling quad, beautiful foliage, and easy walkways.
We are especially excited about our School of Science building with its lecture hall, laboratories and an outdoor patio for astronomy that will allow our faculty to establish themselves as regional leaders in the teaching of the sciences and help students reach their full potential. The School of Science, which is scheduled to open in 2019, will be joined by other state-of-the-art and green-friendly proposed facilities that will house the Nursing Department and a Student Center. In past years, we opened the School of Career Technical Education (SoCTE) building and refurbished the Cox building, which includes our Little Theatre and Library.
Mission Statement
In honor of its founding history, Los Angeles Southwest College is committed to providing a student-centered and equitable learning environment designed to empower a diverse student population and the surrounding community to achieve their academic and career goals by:
attaining certificates and associate degrees leading to transfer and workforce preparation
eliminating systemic racism and exclusion
becoming a model educational institution for the success of students of color
Vision
As a model institution of higher learning, Los Angeles Southwest College will transform the lives of our students of color and members of our surrounding community by supporting their pursuit of academic and personal goals.
Core Values
To fulfill the college mission, we are guided by the core values of accountability, equity, respect, excellence, and integrity.
Accountability and Integrity: We are accountable to our community through the ethical implementation and assessment of our mission and vision and in the responsible management of our resources.
Collegiality: We work actively to create communities of mutual respect and shared the concern that supports and sustain open debate and progressive discourse.
Excellence and Innovation: We strive to create a culture of excellence and continuous improvement through the use of innovative pedagogy and technologies that challenge our students, faculty, staff, and administrators to meet the highest educational and professional standards.
Student Learning and Success: We respond to the needs of students by creating a learner-centered environment that promotes student success and academic excellence.
Civic Engagement: We provide quality services and opportunities to tomorrow's leaders by encouraging public awareness and participation in the community.
Strategic Goals
Access and Preparation for Success: Improve equitable access to a high-quality education that promotes student success.
Success: Increase student success and academic excellence with a focus on student-centered instruction and support services.
Institutional Effectiveness and Accountability: Enhance institutional effectiveness and accountability through data-driven decision making, as well as planning, evaluation, and improvement of college programs, professional development opportunities, and governance structures.
Resources: Optimize human, physical, technological, and financial resources to ensure quality services for our students.
Collaboration and Partnerships: Maximize collaboration within the college while cultivating and strengthening partnerships with industry, community, and other educational institutions.
History
We are proud of our legacy. A dedicated group of residents led by Mrs. Odessa Cox saw a 20-year vision become reality when the Los Angeles Board of Education approved plans for a new community college. LASC opened its doors on September 11, 1967, with 600 students and 22 full-time faculty members. Today, the college has more than 8,000 credit and non-credit students, 75 full-time faculty members and 150 adjunct instructors. LASC is an educational and cultural hub for the surrounding communities.
LASC Testimonials
Cristina - LASC Graduate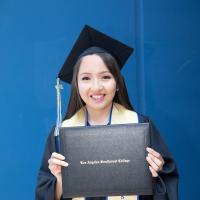 Cristina
LASC Graduate
LASC provided me with the necessary tools to succeed. The career counselors were always checking on my progress and encouraging me to keep working toward my goals.
Deon - LASC Student, Theater Major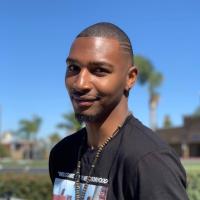 LASC is my second home because it has shaped my life for the better. I wouldn't know where I be in life if I didn't decide to attend this college.
Joe - LASC Graduate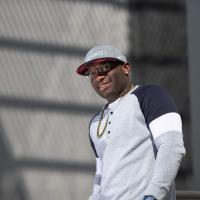 Joe
LASC Graduate
Don't focus too much on what you don't know or don't have. Use the tools God gave you and whatever else you can learn from someone working at LASC.
Selena - LASC Student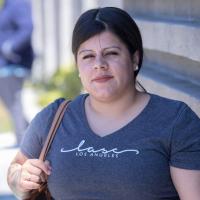 Selena
LASC Student
LASC has done more than help me on my education path. The support that I have received as a mother and a student here is out of this world! LASC will forever be my home.
Violetta - LASC Graduate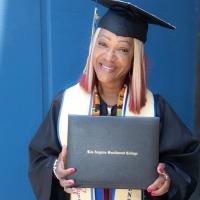 Violetta
LASC Graduate
Los Angeles Southwest College lit a fire in me to excel and purse my education.
Admissions & Records
Office Hours And Location
Mondays, Tuesdays and Thursdays 8:00AM - 6:00PM
Wednesdays: 8:00AM - 6:30PM
Fridays: 8:00AM - 1:00PM
Student Services Building, Room 102