Welcome to Los Angeles Southwest College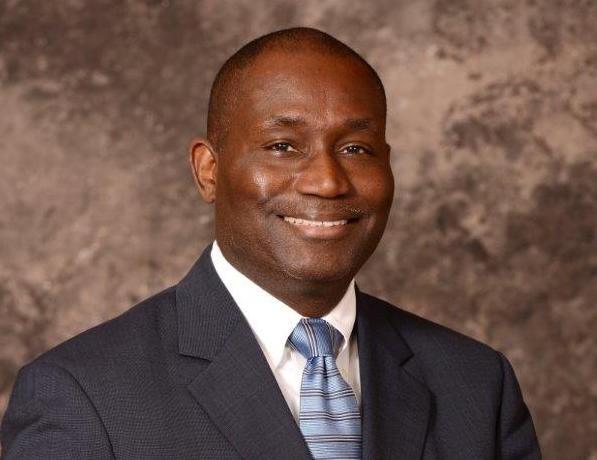 Son of the Community
Greetings, fellow Cougars!
It is an honor to serve as President of Los Angeles Southwest College. I am Dr. Anthony Culpepper and am a son of the community of Los Angeles. My working-class parents moved to Los Angeles in the hopes of building a better life for themselves and their family.
I am the hope of my parents having been blessed with the opportunity to be a first-generation college student at Los Angeles Southwest College. I am the offspring of Cougar Pride!
Whether you are a student or a family member, who has encouraged someone to become a Cougar, you are a member of the LASC family. We welcome you to your community college!
Your extended family consists of wonderful faculty, classified professionals, and administrators who are here to serve you in your quest for academic excellence.
I most recently had the privilege to serve as Executive Vice President of Glendale Community College (GCC). I also have more than 32 years of executive and management experience; of which 24 of those years were served in progressive academic roles in higher education. They include Instruction Leadership as Full Professor/Instructor at Trident University (Full-time), Professor/Instructor (tenure-track) as an Irvine Scholar at Pepperdine University (Full-time), Full Professor at Ashford University, and Professor/Instructor at the University of La Verne (adjunct). I served in Academic Leadership positions as Vice Provost of Faculty Affairs at Ashford University and several roles as Dean, including at the Colleges of Business Administration and Information Systems at Trident University.
Also, I have served in various progressive Administrative Leadership roles that include Acting President (Higher Education), Executive Vice President (Chief Operating Officer in Higher Education), Vice President (Chief Business Officer in Higher Education), Chief Negotiation Officer (Higher Education), Vice President (Chief Financial Officer), and Chief Negotiator. These positions were within public and private institutions of higher education, foundations, and corporate. I have also served as President of the Board for the Los Angeles County Regionalized Business Services Corporation, a member of the City of Glendale Oversight Board and member of the audit committee for the Glendale YMCA. Responsibilities for these positions include strategic planning, strategic enrollment, as well as financing and budgeting.
I have overseen, managed, coordinated, and implemented operating budgets exceeding $100 million and multiple building projects exceeding $325 million. I hold three finance and accounting certifications as a Certified Public Accountant, Certified Management Accountant, and Certified Financial Manager.
My Cougar origin began by completing 37 units at LASC and then receiving my Associate of Arts degree from Long Beach City College. I received my Bachelor of Science degree from Cal State Dominguez Hills, my Masters of Business Administration from Pepperdine University, my Doctorate in Education in Organizational Leadership from Pepperdine University, and a Juris Doctor degree in December 2022 from the University of West Los Angeles School of Law.
I look forward to seeing you on campus.
Cougar Pride!
Dr. Anthony Culpepper
President, Los Angeles Southwest College
President's Office
Office Hours and Location
Mondays to Fridays: 8:00AM - 5:00PM
Saturdays and Sundays: Closed
Cox Building, Room 156