Guardian Scholars
---
Welcome to the Guardian Scholars Program!
If you are a former or current foster youth between the ages of 17 and 30 and want to go to college, LASC's Cougar Guardian Scholars Program can help support your academic, career, and personal goals. We know it may have been a difficult journey for you before you started here. So, now that you've come this far, we want to help you transition into and succeed in college!
Our program provides you a support network with educational and financial resources for your academic success. We work in collaboration with other on-campus programs to offer you additional services to help you get ahead.
Guardian Scholars Live Chat
Cougar Guardian Scholar Program Benefits & Services
Priority Registration – Register for your classes earlier than students without Priority Registration to increase your ability to graduate on your timeline.
Scholarships that are just for foster youth in our program that, along with Financial Aid, will help financially support you through college!
Academic and Personal Counseling – meet one-on-one with a Guardian Scholar counselor:

Discuss career possibilities and research careers that match your interests and skills.
Develop your Student Education Plan and class schedule based on your academic and career goals.
Get advice and information on different programs and support services to be successful in college.
Your counselor is your resource! Talk with them about life, school, work, or whatever is on your mind!

Life Skills Workshops – get information on how to manage your finances, plan for your future goals, handle stressful situations, and so much more.
Educational & Community Enrichment Activities for a hands-on learning experience to broaden your knowledge, build teamwork and public speaking skills, and inspire and motivate you to pursue your dreams.
Computer Lab – don't have your own computer? No problem! Use our computer lab to get your homework and papers completed and printed.
These are just the start! We have so much to offer you to reach your future goals and get ahead, like transfer counseling to go to a four-year university, student health center, college tours, mental health counseling, peer tutoring, clubs, and organizations to meet others with similar interests, athletic teams, and many other opportunities.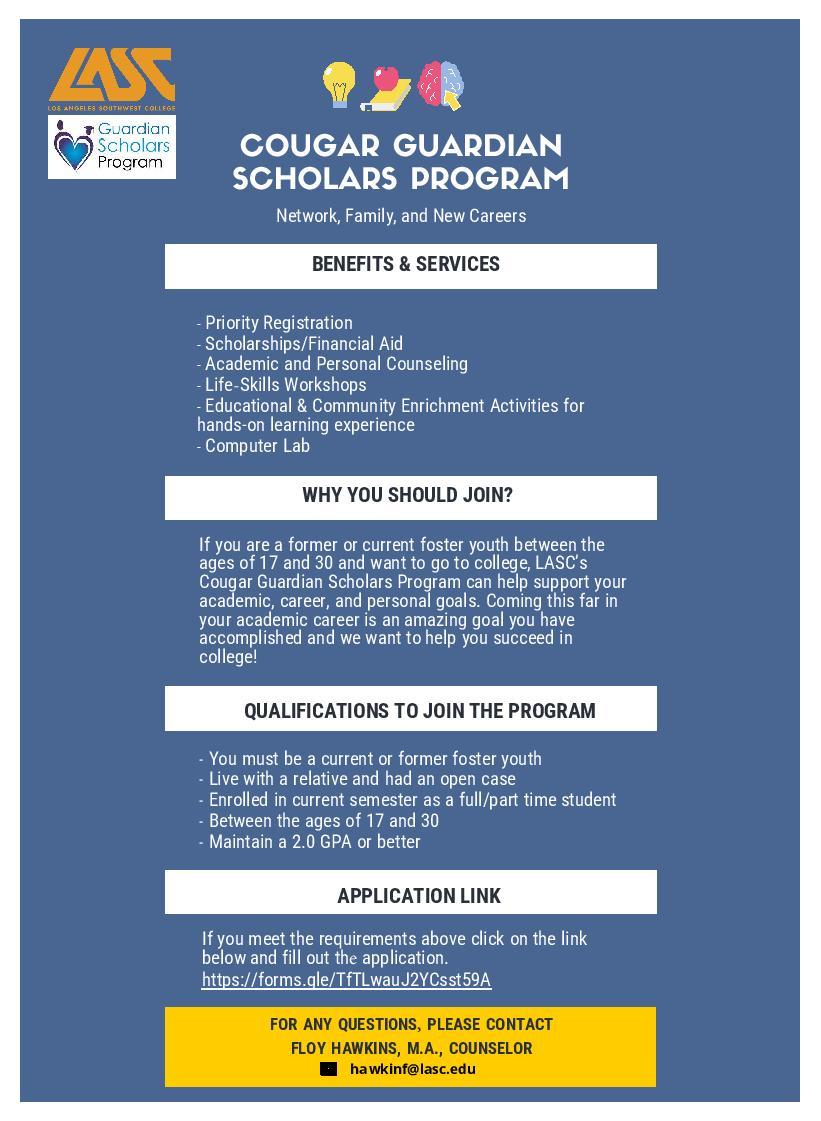 Office of Student Services
Office Hours and Location
Mondays to Fridays: 8:30AM - 4:00PM
Saturdays to Sundays: Closed
Student Services Building, Room 209