Learn more about LASC classes and start planning your future!
Inside the Los Angeles Southwest College (LASC) Catalog you'll find detailed information about each of our program majors and academic departments so you can start planning for your future. Our catalog also has important information you need to know about going to college at LASC, including our academic policies and procedures, what's required of you as a student at LASC, what your student rights are, and what student resources are available to you.
We highly recommend you read through LASC's current catalog so you know your rights and responsibilities, as well as so you can explore all of the programs and opportunities you'll have available to you as a student here.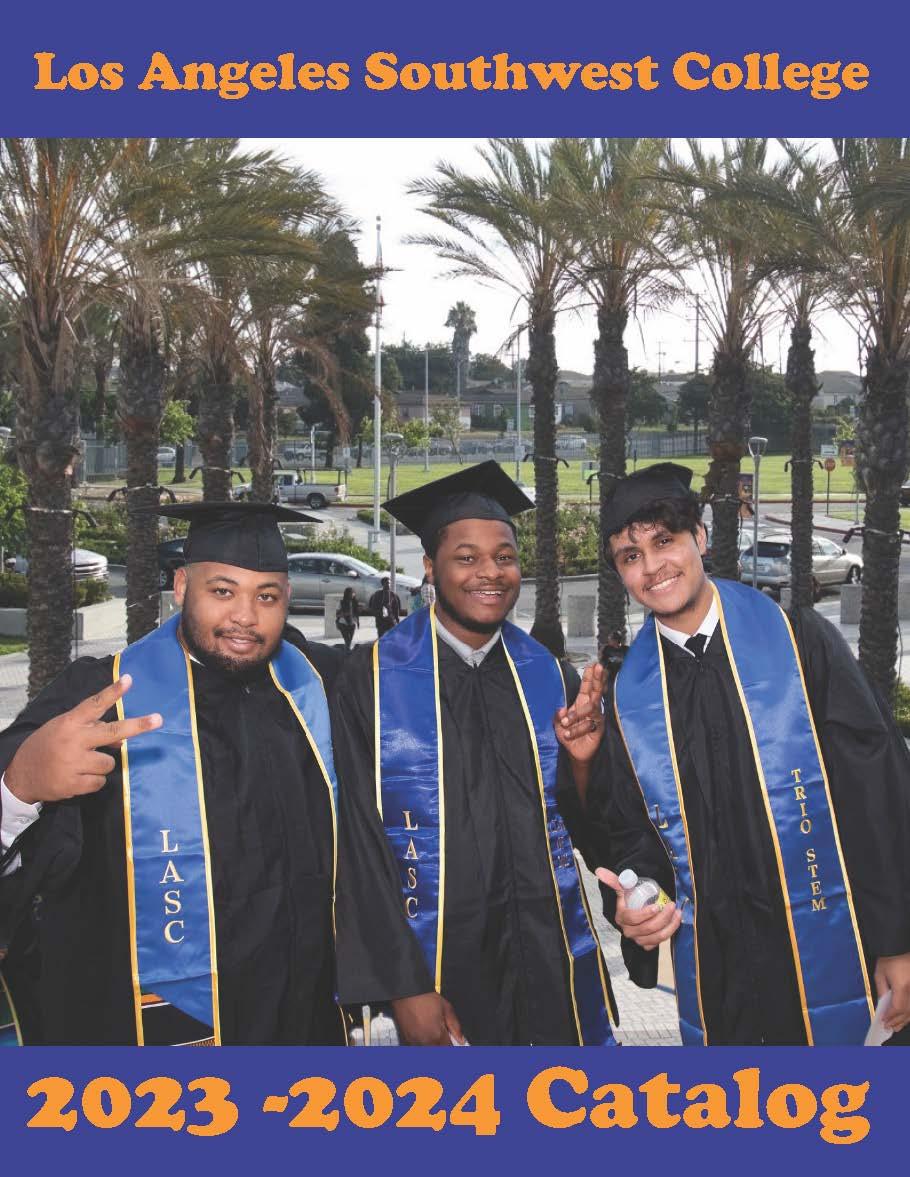 Failure to read this catalog will not excuse you from the requirements that are listed inside of it.
All content you find within our catalog is considered current and accurate. Yet, LASC reserves the right to change regulations, fees, and other information in this catalog at any time without prior notice, although such changes will be announced.
Haven't enrolled yet? It's easy! Click Enroll Today below to start your future today at LASC!
Questions?
If you have any questions about registering for classes, contact or visit the Admissions & Records (A&R) Department via live chat.
Mondays – Thursdays: 8:00 a.m. - 6:30 p.m.
Fridays: 8:00 a.m. - Noon
You can also call during A&R's office hours at 323-241-5321, or email your admissions representative anytime.
Please note: When sending an email, admissions representatives will be able to reply to your emails on weekdays during A&R business hours, except for holidays. Please give them 48-72 hours to reply.
Click the links below to view the previous Catalogs for Los Angeles Southwest College:
Admissions & Records
Office Hours and Location
Mondays, Tuesdays and Thursdays: 8:00AM - 6:00PM
Wednesdays: 8:00AM - 6:30PM
Fridays: 8:00AM - 1:00PM
Saturdays to Sundays: Closed
Student Services Building, Room 102