Tutoring and Academic Support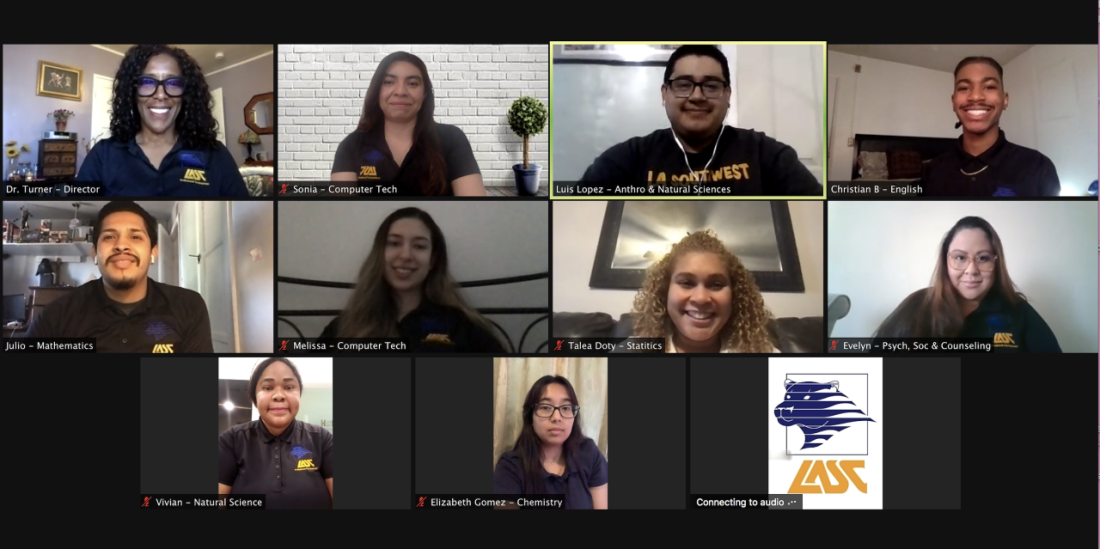 Welcome To The Student Success Center!
In Person Tutoring Services are back at the Student Success Center.
The Student Success Center provides free tutoring and academic support to enhance understanding of course material at LASC. Our friendly and dedicated staff is available in person and online to support student learning and achievement in a student-centered environment. Individual and group tutoring is available as well as in-person access to a computer lab with the full Microsoft Office Suite, wireless internet, and ample space to study.
Visit our Instagram page @lascssc for updates. Visit the Student Success Center in CANVAS for tutor access instructions. SSC in CANVAS
In-Person Services Offered:
Computer lab, Internet, email, Microsoft Office applications
Tutoring (individual and group settings)
Learning labs for Spanish 2 and Micro Biology
Student Empowerment Workshops (academic and non-academic)
Embedded Tutoring in English and Math
Access to Light Microscopes
Text Book Borrowing (with current student ID)
Student-centered environment
Tutoring and Academic Support
Office Hours and Location
Student Success Center Hours (see Tutor Schedule)
Library, 3rd floor