We are transforming lives - one student, one child, one family at a time!
Help children grow academically, socially, and emotionally as they go through their formative stages of human development. The courses offered through Southwest's Child Development Department will explore how to detect each of these stages in a child's development within our diverse population, and how to successfully connect with them through engaging programs and activities.
You can earn degrees in early childhood education, child development, and teacher preparation so you will have the background required to seek careers in child development centers, preschools, recreation centers, public school settings, Head Start programs, family and in-home daycare centers, and other places that focus on caring for young children. We also offer several certificate programs in specific areas of child development to strengthen your career possibilities.
---
The Child Development Student Support Initiative for Teacher Preparation at LASC.
---
Review our brochure for more information on our dynamic programs!
Want to get started on your career in child development? Email us today!
LASC's students work with our Child Development Center to learn how to best work with children. The center also offers daycare opportunities for our students and the community. Learn more about the center here.
A Child Development Degree Can Help Prepare For These Careers, although some careers will require more training and permits
Below, you can review all of the Child Development programs we offer. Take a look at some the compelling careers these programs provide, along with the degrees and certificates you can receive.
Click on any program link to find out more information on what these careers pay on average, how much school you'll need, and what courses you'll take at LASC:
Child Development – Associate in Arts, Associate in Arts in Liberal Arts ; Skill Certificates in Associate Teacher, Early Childhood Curriculum, Early Literacy Development, Infant Toddler Studies, Children with Special Needs, Community Care Licensing Director, Positive Guidance & Family School Relations, School Age Programs
Careers: Daycare Administrator, Childcare Worker, Guidance Counselor, Child Life Specialist, Nanny, Speech Pathologist, Librarian, Family Advocate, Museum Educator, Child Development Psychologist, Pediatric Nurse, Infant/Toddler Development Specialist, Toy Developer
Early Childhood Education - Associate in Science for Transfer
Careers: Elementary School Teacher or Principal, Special Education Teacher, Preschool Teacher, Art Therapist Early Childhood Regulator, Early Childhood Education Regulator, English Language Learner Teacher, Nanny, Parent Educator, Occupational Therapist, Summer Camp Counselor
Why Study Child Development?
By studying child development, we learn about how children develop in very unique ways and how the adult caregivers can help children become their best selves. In learning about the developmental stages, milestones and the various theoretical perspectives of how children grow and develop, we also develop an understanding about developmental difficulties and delays. As such, studying child development helps us to prevent and treat developmental challenges.
Our experienced and resourceful instructors engage students in reflective practices and facilitate meaningful classroom experiences and curriculum content that will help to ensure you have the foundational skills and abilities necessary to effectively connect academic content to real-world experiences. With the support of our encouraging instructors, you will have the opportunity to work with child development principles in the classroom, and by working with children in our Child Development Center while gaining invaluable practical experience.
Studying Child Development will help you to:
Understand the importance of building positive relationships in the early years
Recognize that each child is unique
Maintain realistic expectations of young children
Learn to provide developmentally appropriate activities
Recognize the importance of partnership with families
How Will Studying Child Development Help My Career in Other Fields?
You may not think of taking Child Development courses if you are planning to have a career outside of this field. Yet, there are many benefits from taking Child Development classes regardless of which career you choose.
Understanding child development helps you learn more about yourself and your own continuing development. Development is a lifelong process!
Studying Child Development Fosters:
Improved Information Processing
Effective Communication
Leadership and Collaboration
Self-reflection
Problem -solving and Critical-thinking
These valuable skills boost your effectiveness in your career and enrich your life!
Don't Want to Be a Teacher?
There are plenty of other careers you can pursue where a child development degree is useful:
Child Life Specialist
Parent Educator
Early Childhood Education Regulator
Nanny
Toy Developer
Occupational Therapist
Speech Pathologist
Art Therapist
Librarian
Special Education Paraprofessional
Early Childhood Education Consultant
Social Worker
English Language Learner (ELL) Teacher
Early Interventionist
Pediatric Nurse
Museum Educator
Family Therapist
Recreation Specialist
Program Learning Outcomes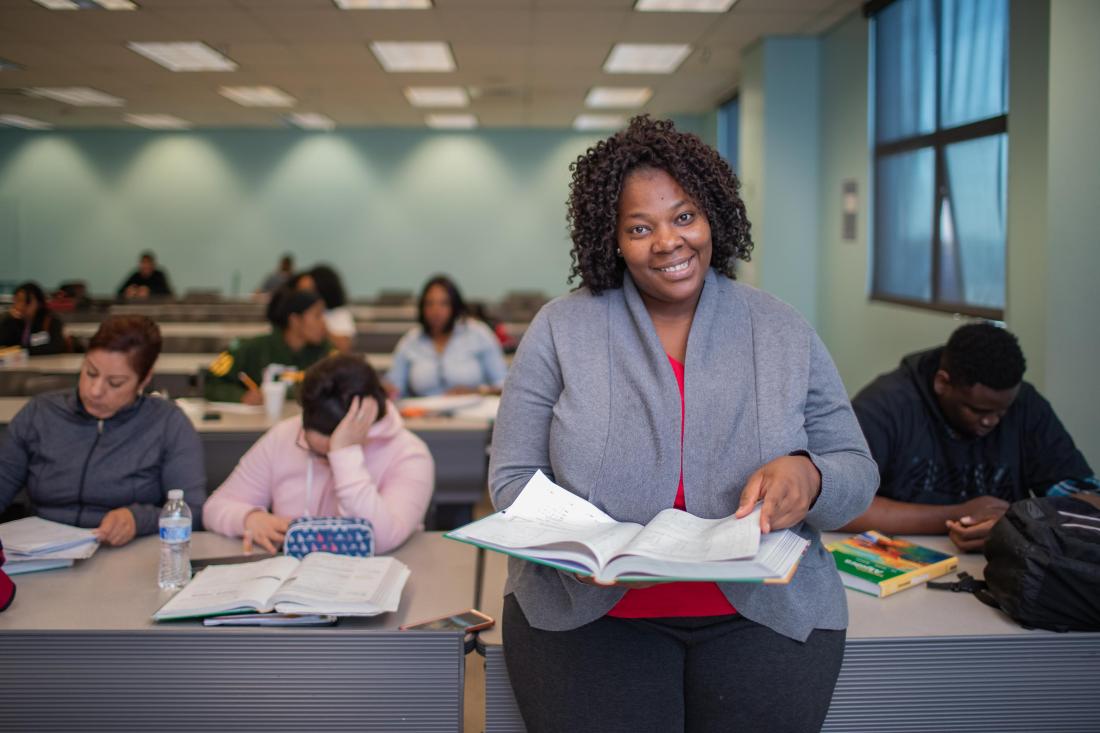 Department Program Learning Outcomes:
Integrate understanding of characteristics, special needs, and multiple influences on the development of children from birth to age eight as it relates to early childhood theories and milestones for optimal growth and development.
Create and implement developmentally appropriate strategies, best practices, techniques, and curriculum incorporating the California Early Childhood Educator Competencies, as well as anti-bias and adaptation principles for working with typical and atypical developing children.
Identify and evaluate developmental, environmental and teacher-child interaction assessment tools.
Integrate understanding of infant and early childhood social emotional development, mental health, adverse childhood experiences, brain growth and development, and the importance of attachment and relationships on the lives of children.
Identify and demonstrate the strategies and techniques for building sensitive and respectful child, family, and community relationships that express understanding of culture, diversity, and factors that influence health safety, nutrition, and mental health.
Uphold professional standards (based on NAEYC code of Ethics) for job seeking, respecting, interacting, and communicating with others (parents, staff, children, community members, colleagues, and peers).
Child Development
Office Hours and Location
Mondays to Thursdays: 8:00AM - 3:00PM
Fridays to Sundays: Closed
Child Development Center, Room 210.