CARE Office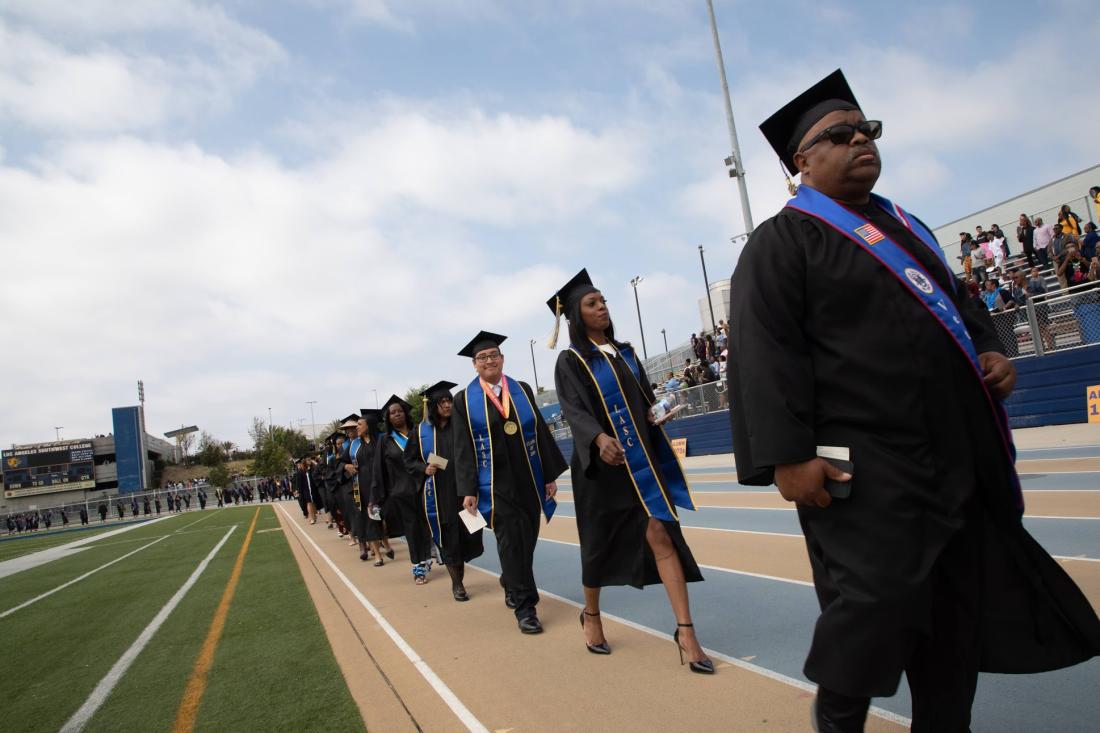 Welcome to the CARE Office!
LASC's Cooperative Agencies Resources for Education (CARE) program brings additional benefits to Extended Opportunity Programs and Services (EOPS) students who are parenting, receiving CalWORKs /TANF (Temporary Assistance for Needy Families) benefits, and are working towards getting a degree, transferring to a four-year university, or getting their credentials.
Please note: Due to the coronavirus outbreak, all academic counseling at LASC will use Cranium Cafe, a meeting and collaboration platform designed specifically for student support.
Once on the ConexED page, students and faculty should use the "Login with Canvas" button. Staff should use the "Guest Registration" button
Students can access Cranium Cafe by clicking the online counseling button on each department's web page or the counseling and live chat button on the homepage of the student portal. Students need to create an account, sign in, and can then begin chatting with counselors.
Counselors will be available on Cranium Cafe during their typical hours of 8 a.m. to 6 p.m. Monday to Thursday and from 8 a.m. to 1 pm. Fridays. Students will be able to meet with a counselor from any special programs they belong to or a general counselor of their choice. Students are strongly recommended to meet with counselors from their special programs.
Although counselors will be able to perform most functions remotely, there may be slight delays in completing some tasks such as document requests from other colleges. Please be patient. LASC Counselors are here to answer your questions and help you plan for academic success this Spring Semester and beyond.
Apply for CARE
More on CARE:
If you are a single head of household with children under 18 years of age who are receiving public assistance and wants to be financially independent, you can learn profitable career skills while getting additional support to help meet the needs of a single parent.
CARE Eligibility:
Be an EOPS student.
Be enrolled in at least 12 units.
Be a single head of the household.
Have a child under 18 years old.
Be a TANF/AFDC (cash aid) recipient.
To apply to CARE, complete the CARE and EOPS sections of the EOPS Application. Make sure to click the 'Submit Form' button at the end of the application.
CARE Benefits & Services include:
Eligible EOPS /CARE students receive assistance with the cost of textbooks with book grants.
The Bookstore is offering online purchases and free delivery via UPS for students enrolled in late-start classes. Provide all requested information and enter your student identification number at check out after selecting the "A/R" payment option.
EOPS books grants are a supplemental resource in place to assist eligible students in purchasing required course textbooks. Because the EOPS Book Grants are a supplemental resource, students are strongly urged to seek additional textbook resources such as the LASC Library webpage for E-books, Open Educational Resources (OER), which are freely accessible textbooks and course materials available for limited disciplines available to students.
Our CARE orientation will provide the information needed to receive the financial and support services that CARE has to offer.
You will have the opportunity to work with wonderful and thoughtful CARE counselors who are familiar with the different demands of being single, head of household. CARE counselors can provide guidance that is based on your needs and previous experiences.
Our counselors and staff create engaging workshops and support group meetings to aid your success in areas such as academics, career development, professional advancement and transfer.
Cooperative Agencies Resources for Education
Office Hours and Location
Mondays to Thursdays: 8:00AM – 6:00PM
Saturdays to Sundays: Closed
Student Services Building, Room 218