Welcome to the Natural Sciences, Health, & Kinesiology Department
If you enjoy science, but aren't sure what you'd like to study more of, take a look at all we offer through natural sciences, health and kinesiology. Study our physical world through natural science subjects such as biology, chemistry, geography, geology, and physics. Get an up-close look at cells, viruses, and bacteria in microbiology. Get to know more about the human body through anatomy, human biology and physiology.
Live your best life through our health and kinesiology courses. Expand your well-being and movement with our many physical activity courses such as swimming, weightlifting, yoga, Zumba, and self-defense. Get the information everyone needs to achieve an optimum quality of life through our health courses such as public health, human sexuality, men's and women's personal health, as well as nutrition. Come and explore the courses we have to offer which will help satisfy your degree and certificate requirements and give you the foundation to seek a career in the fields of Natural Sciences, Health and Kinesiology.
What Careers Can You Have with a Degree in Natural Science, Health, or Kinesiology?
Consider all of the Natural Science, Health, and Kinesiology program options we have below. Along with the certificates, degrees, and areas of focus you can study, you'll see some of the rewarding careers these programs bring.
Click on any program link to find out what some of these careers pay on average, how much school you'll need, and what courses you'll take:
Agricultural Plant Science–Area of Focus (soon to be an Associate in Science for Transfer degree)
Careers: Floral Designer, Greenhouse Manager, Nursery Staffer, Landscape Designer, Urban Farmer
Anatomy–Area of Focus
Careers: Clinical Research Associate, Pharmacologist, Anatomist, Pharmaceutical Salesperson, Professor
Astronomy–Area of Focus
Careers: Meteorologist, Technical Writer, Aerospace Software Consultant, Weather Reporter, Astronomer
Biology–Associate in Science
Careers: Medical Technician, Veterinary Technologist, Genetic Counselor, Wildlife Biologist
Chemistry–Associate in Science
Careers: Research Scientist, Pharmaceutical Assistant, Registered Nurse, Geochemist, Toxicologist
Dance–Associate in Arts
Careers: Choreographer, Dancer, Yoga Instructor, Physical Therapist, Grant Writer, Ballet Events Planner
Engineering–Skill Certificate & Skill Certificate in Engineering Graphics
Careers: Mechanical or Civil Engineering Technician, Robotics Technician, Hydroelectric Plant Technician
Environmental Science & Studies–Area of Focus
Careers: Environmental Scientist, Seismology Research Assistant, Resource Conservation Specialist
Geography–Associate in Science
Careers: Landscape Architect, CAD Drafter, Cartographer, Photogrammetry Apprentice, Geodesist
Geology–Associate in Science
Careers: Mud Logger, Geoscientist, Environmental Field Technician, Petroleum Technician
Health & Health Occupations–Areas of Focus
Careers: Biomedical Equipment Technician, Dental Hygienist, Occupational Therapy Assistant
Kinesiology–Associate of Arts for Transfer, Certificate of Achievement in Personal Trainer
Careers: Massage Therapist, Athletic Trainer, Occupational Therapist, Health & Wellness Coach
Microbiology–Area of Focus
Careers: Food Technologist, Lab Technician, Biomedical Engineer, Microbiologist, Genomics Technician
Natural Sciences–Associate in Arts in Liberal Arts
Careers: Information Scientist, High School Teacher, Forester, Land Surveyor, Watershed Technician
Nutrition & Dietetics–Associate in Science for Transfer
Careers: Dietetic Technician, Food Safety Auditor, Registered Dietician, Clinical Nutritionist
Oceanography–Area of Focus
Careers: Marine Ecologist, Biological Oceanographer, Climate Researcher, Marine Geologist
Physical Education–Area of Focus
Careers: Athletic Coach, Physical Education Teacher, Recreation Director, Fitness Consultant
Physical Science–Area of Focus
Careers: Research Associate, Sound Technician, Conservation Scientist, Gas Chromotagrapher
Physics–Associate in Science for Transfer, Associate in Science
Careers: Laser Engineer, Forensic Firearms Examiner, Patent Agent, Materials Scientist, Solar Physicist
Physiology–Area of Focus
Careers: Exercise Physiologist, Physical Therapist, Physician Assistant, Registered Nurse, Teacher
Public Health–Associate in Science for Transfer
Careers: Emergency Management Specialist, Epidemiologist, Occupational Health and Safety Specialist
Department Goals
The goal of the Natural Sciences, Health, and Kinesiology Department at LASC is to empower students with a strong foundation in the biological, chemical, geological, health, human, and physical sciences to serve as a springboard towards greater study and exploration. Our faculty create engaging, respectful, and meaningful learning environments where collaboration and diversity of opinions are celebrated making the student experience at Southwest constructive and uplifting.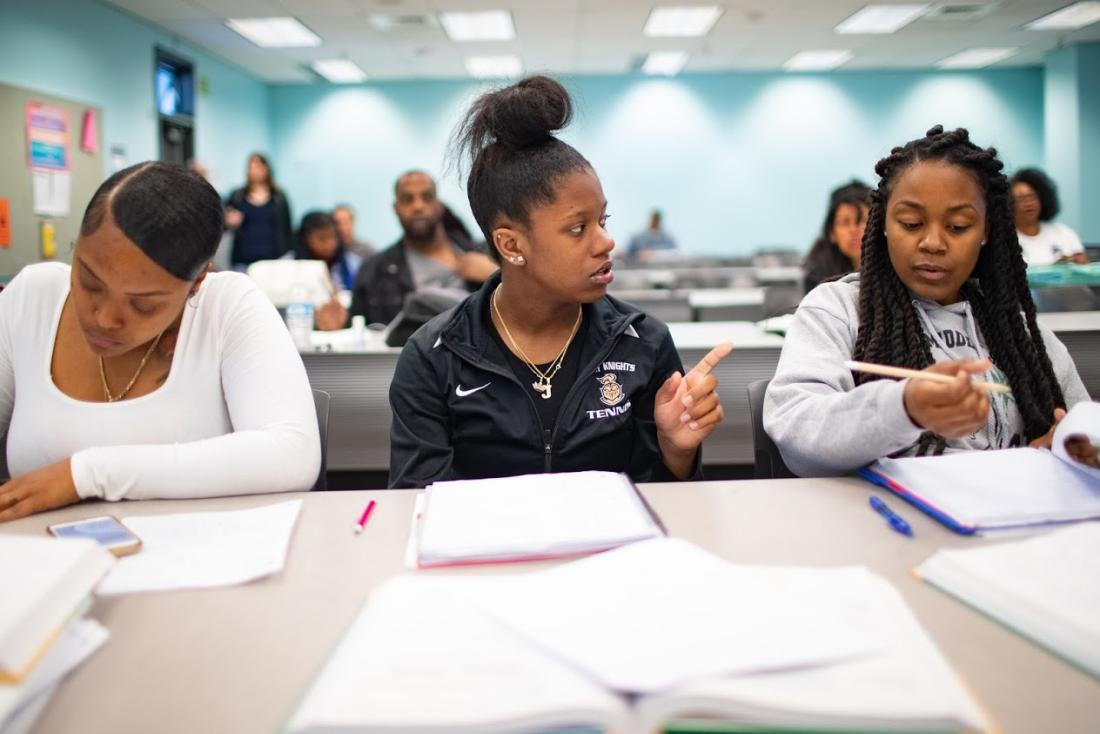 Coupled with the department's offering of an array of associate degrees, transfer degrees, and certificates, we provide students with the pathways towards a career in the sciences. Our department is in concert with the core values of our institution: access, success, excellence, accountability, collaboration and resources, along with career and technical education.
Why Study Natural Sciences, Health, and Kinesiology?
Natural sciences study how objects move, function, and react in our world and space. Specifically on earth, they study the many different laws of nature and natural phenomena that happen, and the elements that make up everything we know. Chemistry, microbiology, physics, astronomy, and all of the other subjects in this field are referred to as applied sciences, because you would apply the scientific information you already know to new experiments in order to further your knowledge. Most of these fields often lead to very hands-on careers.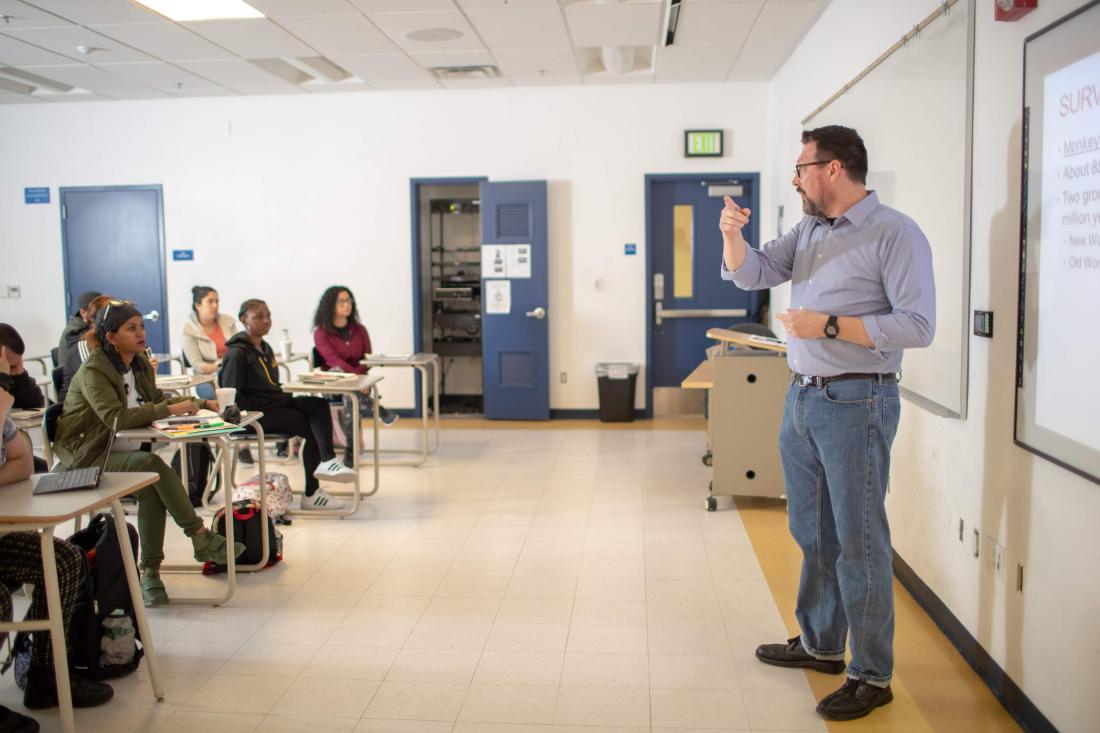 Health and kinesiology explore human health and movement to determine how to help someone improve their quality of life and range of motion for a more satisfying life. Learn how to create environments in both work and home that promote healthier living by incorporating more physical activity into one's daily routine. By studying health and kinesiology you can help others to live their best life in informing those around you on the finer points of exercise, nutrition, as well as health and safety standards. Learn about the current state of the public health infrastructure and become advocates for change to promote better health standards for all.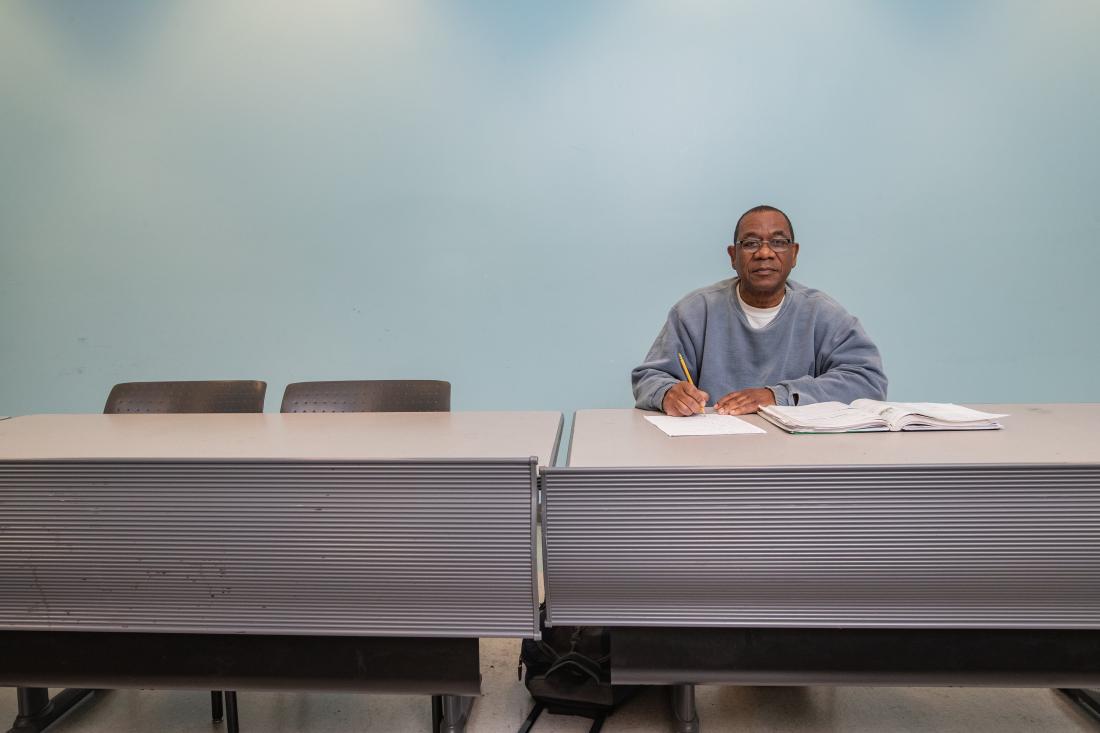 Our energetic and committed instructors and staff are committed to ensuring every student has an equal opportunity to participate and thrive in every program we offer. We will support you in understanding and putting into practice the underlying principles and foundational elements these subjects bring. We strive to inspire and encourage you to form your own thoughts and ideas from the theories and key elements we teach.
How Will Studying Natural Sciences, Health, and Kinesiology Help My Career in Other Fields?
Understanding our natural world, what the laws of nature are, and how they work will help you in many different careers. Mastering how to move your body so you don't injure yourself, as well as knowing how to recover properly from any injuries can lead to a lifetime of mobility. And, knowing how to live healthy will be useful for your entire life!
Here are just a few examples of how applied sciences are beneficial in other careers:
Physics not only helps to create bridges and buildings, but also helps to advance and build computer technology and agriculture.
Biology demonstrates how best to use natural resources so we throw away less and use all means to the maximum potential. This enables businesses to have sustainable, stronger products.
Microbiology in collaboration with technology will explore ways to develop new and more effective medications and vaccines to fight harmful viruses and bacteria.
With a foundational knowledge of Chemistry, you will understand the properties of chemical reactions, such as how heat can control how food ingredients react with each other to make better food.
With a background in kinesiology sports physical therapists help athletes recover from injuries sustained on the playing field. These therapists often travel with the team or open a private practice.
Dieticians help create individualized actions plans to obtain optimum health using the nutritional benefits of wholesome food. They research what options are best suited for each individual based on their nutritional needs.
These are just a few examples of the many ways you can use studying natural sciences, health, and kinesiology as a springboard into various careers. Our graduates have gone on to numerous related fields, as well as transferred to universities to pursue the understanding of their field even further. So, take a look at each one to find out more!
School of Science Building and Department Labs
Opened in Fall 2019, the School of Science building is the new home for the Natural Sciences department. This state-of-the-art, environmentally-sound facility has all the latest technological and scientific resources and equipment to give you a strong foundation to become our next generation of scientific thinkers, explorers, and innovators.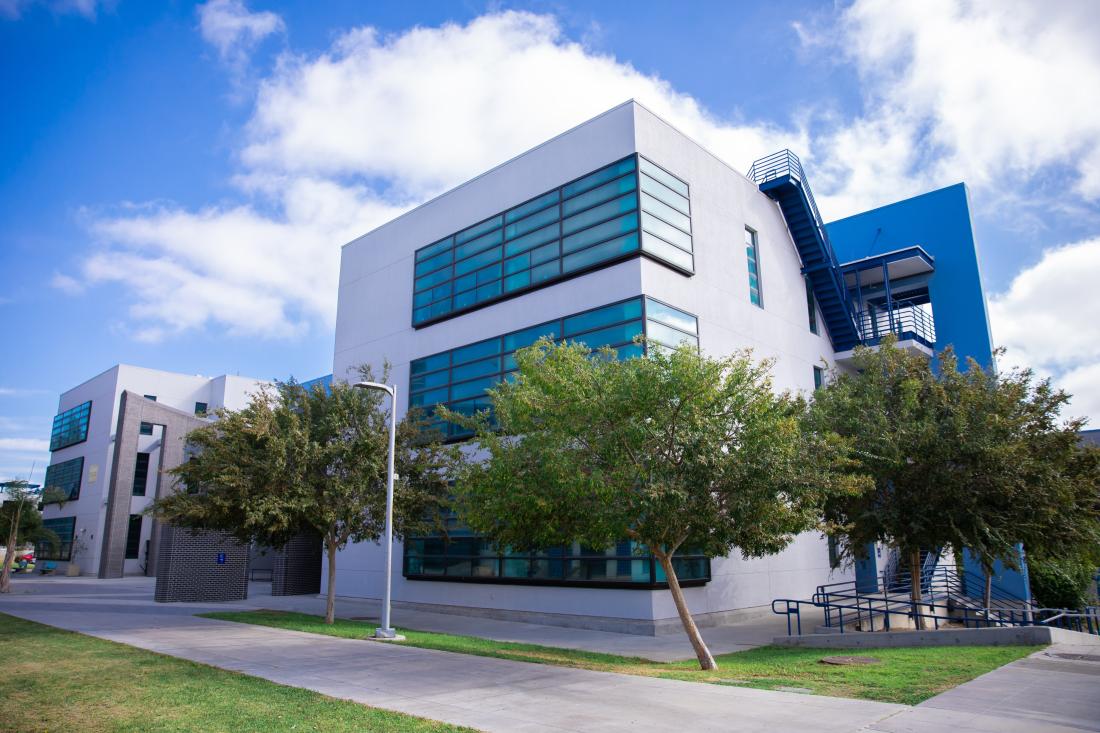 You will use new instruments and perform many complex and insightful experiments in the building's nine labs, where each one is dedicated to a specified science discipline. Our new building also includes a study room, astronomy observation deck, and a 90-seat lecture hall.
School of Science Lab Directory
1st Floor
Physiology Lab: Room 101
General Biology Lab: Room 102
Anatomy Lab: Room 103
Microbiology Lab: Room 108
2nd Floor
Biotech Lab: Room 205
Chemistry Labs: Room 206 & 208
Geology Lab: Room 207
Physical Science Lab: Room 211
Meeting agendas and minutes for the Natural Sciences, Health and Kinesiology Department are below:
Natural Science, Health, & Kinesiology
Office Hours and Location
Mondays to Fridays: 8:00AM - 4:30PM
Saturdays and Sundays: Closed
Department Secretary for Natural Science, Health, & Kinesiology.
School of Science, Room 104