Mental Health Services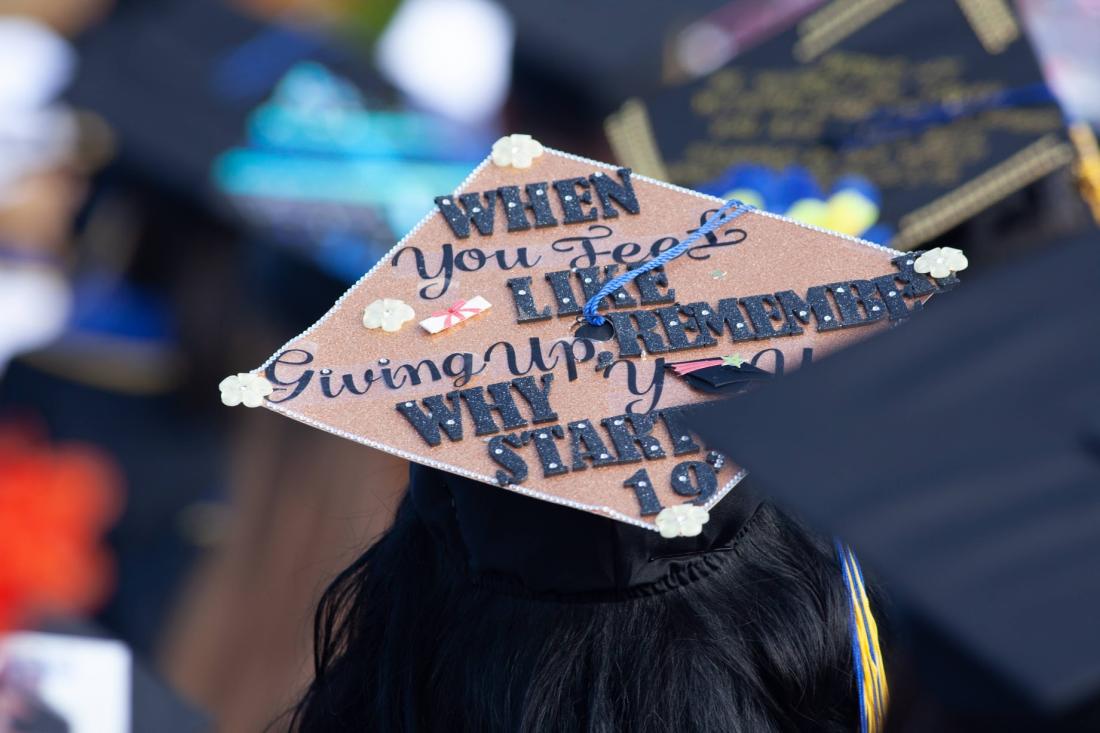 Welcome To The Mental Health Services Office
Are you feeling overwhelmed, upset, or depressed and aren't sure what to do? You're not alone. Balancing college responsibilities along with everything else in your life is difficult at times. And, emotions can become physically crushing. Our supportive, sympathetic mental health counselors located in LASC's Health Center look forward to talking with you.
Your first appointment will be about why you came in, what the counselor can do to help you, and then discussing what you want to get from your time in counseling. From there, you and your counselor will meet on a schedule you create together. All of our appointments and information are kept strictly confidential.
We offer free individual counseling to help you move through the emotions and give you skills to help you in the future, too. We can help. We have a confidential space where you can talk with someone about what's going on in your life.
Features
All of the providers and staff at the Student Health Center (operated by Mosaic Family Care) are committed to supporting the health and mental health needs of the students at Los Angeles Southwest College.
Due to California Governor Gavin Newsom's Safer at Home order, the Student Health Center on campus is currently closed. However, Student Health Center providers and staff are available to provide 100% virtual services for medical and psychological care. Students who are currently enrolled may access a medical provider for a phone or video consultation and prescription refills. Students may also make an appointment to meet virtually with one of our counselors for psychological care through a confidential and HIPAA compliant video platform.
All students who call the Student Health Center will receive an automated message instructing them to contact the Mosaic Family Care office at (323) 226-9042. Students can also email us at info@mosaicfamily.care. A patient care coordinator will be able to assist with scheduling an appointment with a Student Health Center medical provider or counselor.
Please make sure to inform the patient care coordinator that you are an enrolled student at LASC, and indicate whether you are seeking medical services or counseling services. We want to let everyone know we are doing our best to keep our patients safe. Because of this, we ask for your help in protecting against Covid-19.
The best protection is staying at home, washing your hands, avoiding touching your face, avoiding large crowds, and staying away from those who are sick. If you are experiencing a cough, fever, and/or shortness of breath, we ask that you please stay home and call us before walking into the clinic. A doctor may speak with you and, if needed, will prescribe you medication to your pharmacy. Thank you for following these recommendations.
If you would like to know any additional steps you can take, please visit https://covid19.ca.gov/ or the CDC website at https://www.cdc.gov/coronavirus/2019-ncov/index.html.
If you need to speak with someone right away, call Los Angeles County Department of Mental Health 24/7 ACCESS hotline at (800) 854-7771
LA County Department of Mental Health has free, confidential crisis counseling, mental health information, and referrals to service providers. They are available anytime day or night.
If you have an emergency on or near campus contact LASC's Sheriff's Department at (323) 241-5311, and they can connect you with the services you need quickly. You will need to give them your identity, location, and why you are calling.
Call 911 if you have an emergency and are off-campus or don't know who to call.
Services: You can speak with a counselor about many different topics, including, but not limited to: crisis resolution, depression and anxiety, self-esteem, stress management, relationships, and family issues, anger management, lack of motivation, eating disorders, sexual assault, substance use and abuse, life transitions, domestic violence, grief and loss, personal growth and exploration, transition to college life, and questions about sexual and/or gender identity.
Counseling is designed to be on a short-term basis and our counselors can make referrals if you wish to continue your counseling.
Resources: Local Rehab Center Listings
Eligibility: Each term you register for classes at LASC, you pay a minimal health fee which allows you to use our Center's medical and mental health services. The Center's services are directly supported by the student health fee you pay at the beginning of each semester. Because of this, we are unable to provide services for your family members unless they are LASC students who have paid their health fee, but we may be able to provide a referral depending on the need.
Fees: Mental health services are free. Both students and faculty are welcome to take part in our consultation and referral services.
Health Insurance: You do not need health insurance to use our mental health services as long as you paid your health fee along with your tuition.
LASC's Student Health Center has a strict confidentiality policy to protect your medical records and information. Your medical records will never be released without your written consent, except in cases where it is required by law. The law requires us to report cases regarding those who are in danger of harming themselves or others, abuse, neglect or domestic violence. The law also requires us to report the health information of any employee or student who is injured during class for Worker's Compensation purposes. Lastly, the law requires we report a student's health information if they contract a contagious disease or infection, have a negative reaction to a product or medication.
As a student, you have the right to review and request a copy of your medical information. You also have the right to request modify or add additional information to your medical records if you believe they are incomplete or incorrect.
Resources: Read about the Family Education Rights and Privacy Act (FERPA) for more privacy information. And, if you believe someone at the LASC's Student Health Center has violated your privacy, please contact the Dean of Student Services.
Faculty and staff members who encounter students who may need help from the Student Health Center's Mental Health Service professionals should complete a referral form. This form can either be hand-delivered to the Center in Room 115, SSB, or attached in an email sent to LASCHealthCenter@lasc.edu.
We offer many different outreach services to inform students, faculty, and staff of our services, as well as workshops.
Outreach Services include, but are not limited to:
5-minute class presentations (depending on availability)

A brief overview of our services and how to access them

Workshops of various length, based on your preference, on topics such as stress reduction, time management, domestic violence, parenting, and any number of other mental health-related topics
If you are interested in arranging one of our outreach services for your class or meeting, call us at (323) 226-9042 or email us at laschealthcenter@lasc.edu.
Student Mental Health Services' goal is to offer students counseling on an academic, emotional, developmental, social, relationship or other personal issues to help students successfully accomplish their academic goals.
Mental Health Service
Office Hours and Location
Mondays to Fridays: 9:00AM to 5:00PM
Saturdays to Sundays: Closed
Additional times may be available upon request.
Student Services Building, Room 115