TRIO Scholars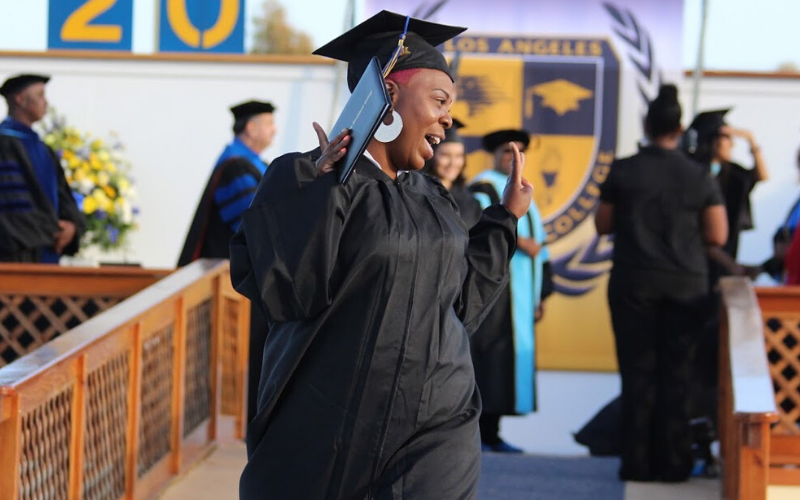 Welcome to TRIO Scholars!
If you are the first person in your family to go to college, can qualify for financial aid (FAFSA), and/or have a disability, the TRIO Scholars program can provide you resources and support to help you achieve your academic goals!
Thanks to TRIO Scholars, you will have access to incredible additional services, benefits, and support:
Counseling & academic advising focused on your set of circumstances and assisting you transfer
Priority Registration so you can register for classes before the general public
Multi-leveled transfer support and resources to help you transfer with confidence, such as:
University & College Tours/Field Trips
Transfer Success Workshops
University/College Representative Visits (including UCs & CSUs, public & private, local & national)
University & College Fairs
University & College materials, both online and in-hand, resources, databases, and much more
Peer mentoring from former TRiO Scholars to help you through the process
In-depth Scholarship Resources & Support
Financial Literacy Workshops for tips to strengthen your financial budgeting, saving, and surviving college
Supplemental Instruction in math and English with peer group study to learn tips to stay on top of your classes
To be eligible for TRIO Scholars, you must meet the following:
Be a first-generation college student who is the first person in their family to go to college
Receivingg financial aid
And/or be a student with a verified disability and be enrolled in DSPS (Disabled Students Programs & Services)
Enrolled in nine (9) semester units or more
Maintain a cumulative 2.0 Grade Point Average (GPA) or higher
As a new LASC student, attend our hour-long TRIO Scholars New Student Orientation to get an application to become a TRIO Scholar. Our orientations are held at the beginning of each Fall and Spring semesters and go over the benefits you will have as a TRIO Scholar, as well as dates of upcoming events. Contact our office for orientation dates, times, and locations.
TRIO Scholars is a student support program federally funded by the U.S. Department of Education designed to help students graduate from community college and transfer to a four-year academic institution.
Contact us if you have any questions about our program.
TRIO Services & Resources
Here are some of the support services and resources to help you explore your transfer opportunities and move to your next educational goal successfully. Visit TRIO Scholars Office in Room 229 in the Student Services Building to learn more about any of these:
Grab this amazing opportunity each semester to visit with representatives from public and private four-year colleges and universities locally and around the country.
This is your chance to compare them to each other and learn as much as you can about each university and college to make an informed decision on which schools you want to pursue further.
Each semester, representatives from four-year colleges and universities visit LASC so students can schedule one-on-one appointments to talk in detail about that school.
This is a great time to ask more individualized questions and talk about your specifics, such as what you need to do to transfer, how you should apply, and what the best internships are on campus.
Check out University Tour dates! We travel to over a dozen colleges and universities each year, including UC and CSU campuses, so you can get a feeling of what it's like to be on that campus. Transportation is included and sometimes lunch is, too!
Along with a tour, you can talk with admissions and financial aid staff, instructors in your major, and current students to find out about student life, housing, details on applying, and how financial aid is offered. Use this as a way to decide if a college or university is where you want to be.
Get the transfer advantage with our University & College Workshops! We offer these throughout the semester to answer questions about the transfer process, compare college options, and, most importantly, assist you with your college applications and personal statements.
We highlight going through UC and CSU applications and application essays, yet we can help you with any questions you have on any college or university application.
Visiting your academic and TRIO counselors is a very important step in making sure you are on the right path toward transferring to a four-year college or university. They can even help you find colleges to explore with your major and that fit your needs.
They will help you confirm you are taking the correct transfer requirements so you transfer on time. They can also let you know what questions to ask visiting college representatives so you get the information you need to make the best decisions about where and how to make that next step.
Yearly, hundreds of thousands of dollars in scholarships go unclaimed because students don't apply for many of the scholarships available. Scholarships are an untapped resource to get money!
Yes, you will usually have to write an essay and complete an application, but the time you spend could very well win you hundreds, if not thousands, of dollars towards financing your academic goals.
And, being a TRIO Scholar gives you access to a large resource of current scholarship information for first-generation students who can qualify for financial aid. So, take advantage of this great way to fund your education!
Do you feel you could use more tips and skills to manage your finances better?
Regardless of if you are just getting out on your own or if you have been living independently for a while, learning techniques on how to budget wisely, manage debt, and save for the unexpected always pay off! We can help you learn financial finesse, be fiscally proactive, and prioritize investing in you.
With Priority Registration, you are able to register ahead of the general public so you are much more likely to get into the classes you need to transfer when you need them. It helps you stay on schedule and stress less on getting into impacted courses.
(Definition: impacted courses are usually courses needed by many students to complete their degree – such as intro level math and English courses. These courses have more students attempting to register for them than there are available spaces. Also, programs, such as nursing and child development, and certain colleges and universities can also be impacted when more students want to get in them then there is room. When programs and colleges are impacted, often additional or higher admissions requirements are needed to get into them.)
Get the support you need in difficult classes with engaging group study sessions where informed students help you find beneficial tips to help you succeed.
Find out how Supplemental Instruction can help you get ahead in those difficult classes and stay ahead.
Being a first-generation college student can be challenging, and we want to make sure you have someone you can ask questions and talk with about how college is going for you.
We match you with a peer mentor who will meet with you one-on-one to help you navigate moving from high school or work to being a successful college student.
Start your university and college search at LASC's Transfer Center! You'll find a variety of free catalogs, brochures, pamphlets, and flyers to find out which school is best for you.
Sometimes it can be helpful to look at a certain college's or university's catalog to compare different majors and opportunities each offer.
Explore colleges and universities in depth through the Transfer Center's Transfer Websites and Internet Resources databases you can access through our computers.
You'll find different college ratings, available scholarships and internships, and program information. You can browse and compare university catalogs and even take virtual campus tours!
Transfer Information
If you want to transfer to a four-year college or university, your first step is to meet with your academic counselor to go over which classes you should take to meet the General Education and major-specific requirements needed to transfer.
Not sure which university or college you should transfer to? Our counselors, as well as LASC's Transfer Center staff, can help you find the best colleges and universities for you.
Visit LASC's Transfer Center webpage for a list of four-year colleges and universities LASC has transfer agreements with.
The Transfer Center also has a Catalog and Reference Library with a variety of catalogs, flyers, and information on local and national colleges and universities.
The Transfer Center gives you access to our collection of Transfer Websites and Internet Resources to find hundreds of university catalogs, college ratings, scholarships, virtual campus tours, internship opportunities, and more!
Once you decide on specific college(s), make sure you are on track to transfer successfully by visiting your academic counselor and the Transfer Center for transfer support and resources.
Meet with your academic counselor and TRIO advisor to get their recommendations on what options are available for you and your major.
Attend our University and College Fairs held each semester to find out about different colleges and universities with you major. Talk with college representatives about what the campus offers, what extracurricular activities, scholarships, and resources they have, and what you need to do to transfer successfully.
Join our University and College Workshops which give you vital information about transferring, including how to complete university applications and write a personal statement.
Talk one-on-one with College and University Representatives visiting LASC to ask them questions and find out important information about that campus, transferring, scholarships, and your major.
Go on University Tours to over a dozen different colleges and universities throughout the year, talk with instructors in your major, and find answers to any questions you may have.
By going to a community college, one of the best opportunities you have is getting an outstanding education for considerably less than going to a four-year university for those first couples of years. It makes getting your bachelor's degree that much more affordable!
This does mean you will have to transfer to another college to complete your bachelor's degree, which is usually to a four-year college or university, but there are over a dozen California community colleges that now offer a bachelor's program.
Regardless of where you want to transfer, every four-year college and university has certain requirements you will need to meet to get into their programs as a junior.
One requirement colleges and universities have is to make sure transfer students have successfully taken similar courses to those taken by students who started at that school as freshmen. This requirement ensures you, as a transfer student, are prepared to be successful for the next two years of your education.
LASC also offers Associate Degrees for Transfer (ADT). If you earn an ADT, it guarantees you a spot as a junior in your major at a California State University (CSU), though it may not be at the CSU of your choice. This is because some CSUs have programs of study that are impacted, meaning more students want to attend than there are spots. If you choose a CSU where your major is impacted, then you will be placed at a CSU where there is room for you. This is a good question to ask your CSU representative about.
LASC meets with local and national colleges and universities to make sure the courses you take at LASC match the subject matter of the courses being taught at these four-year institutions. From these meetings, legal agreements are made, called articulation agreements, which outline exactly which courses will be accepted by which institution, and include any other requirements a student needs to transfer to that university or college.
Most Universities of California campuses (UCs) offer California community college students Transfer Agreement Guarantees (TAGs). TAGs let you know exactly what you need to transfer. If you sign an agreement and meet the requirements of a TAG, you are guaranteed a spot in your major at that university!
Courses that meet the General Education and major-specific requirements for UCs and CSUs are called IGETC (Intersegmental General Education Transfer Curriculum) courses. Depending on your major, you will want to see if the courses you want to take or have already taken are IGETC courses through a database called assist.org. CSUs have additional courses that meet transfer requirements that can be found at the bottom of the assist.org homepage. Sometimes courses aren't listed, so please see your academic counselor with any questions.
Not every university or college has a transfer agreement with LASC. If there is a college or university you would like to attend without a transfer agreement with LASC, contact them directly to find out if they have started any transfer agreement with LASC or what you would need to do to transfer there.
General College Information
Guide to California Colleges and Universities
Private General Colleges
Private Specialty Colleges
Southern California
Below are links to four-year undergraduate colleges in Southern California. The CSUs and UCs are listed in alphabetical order, and the other colleges are listed in geographical order, roughly from north to south.
State-Supported Universities (CSUs and UCs)
Private General Colleges
Private Specialty Colleges
Central & Inland California
Below are links to four-year undergraduate colleges in Central & Inland California. The CSUs and UCs are alphabetical, the rest of the colleges are listed geographically, roughly north to south.
State Universities (CSUs and UCs)
Private General Colleges
Private Specialty Colleges
Shasta Bible College - Redding (Bible study)
Northern California Colleges
Below are links to four-year undergraduate colleges in Northern California. CSUs and UCs are in alphabetical order, and the other colleges are listed geographically, roughly north to south.
State-Supported Universities
Private General Colleges
Private Specialty Colleges
Scholarships, Financial Aid
TRiO Scholars
Office Hours and Location
Office Hours:
Mondays: 8:00AM - 5:00PM
Online Office Hours:
Mondays to Thursdays: 8:00AM - 5:00PM
Fridays to Sundays: Closed
Student Services Building, Room 229