Scholarships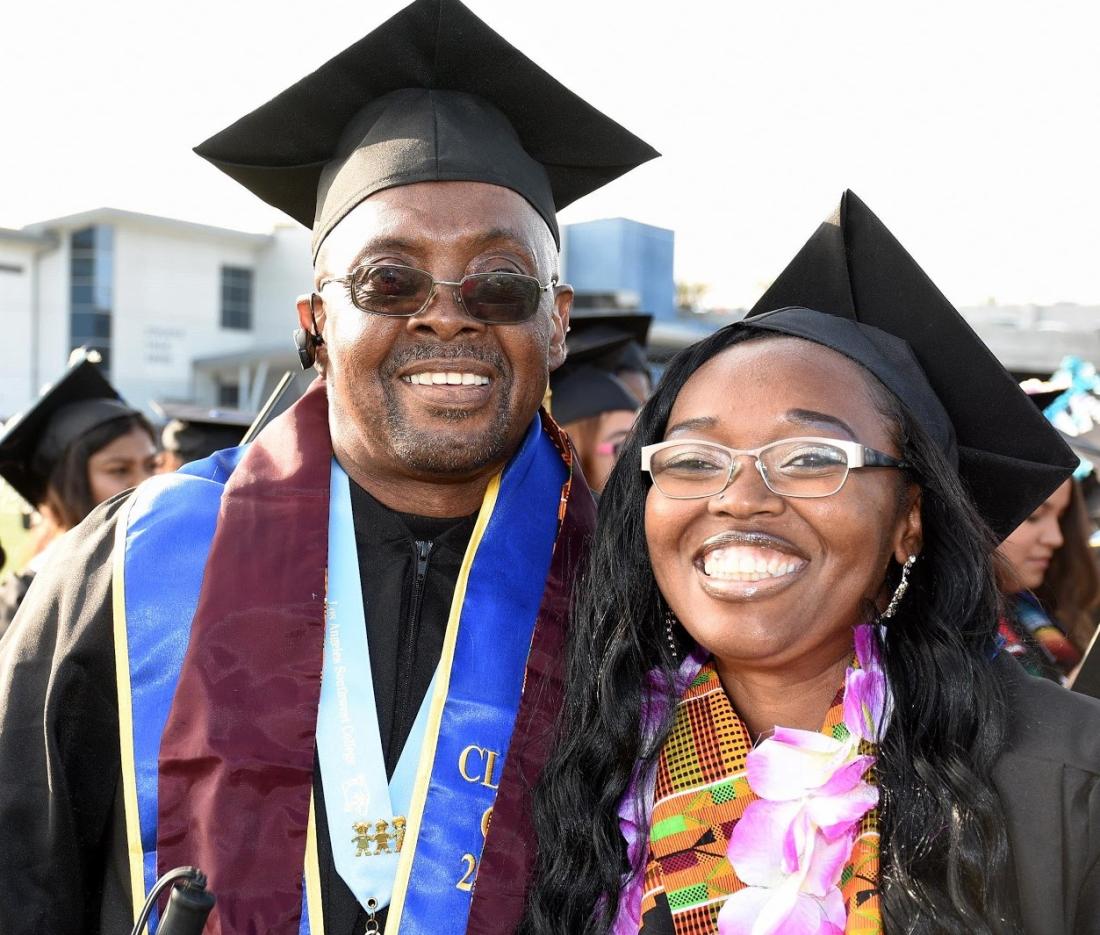 Apply for Scholarships Today!
Welcome to one of the best – and often most underused – ways to get money for college! You could receive hundreds, if not thousands, of dollars in national, statewide, and local scholarships.
Scholarships are free money! Think you won't qualify? There are many different types and many do not depend on a certain GPA or income level. We encourage you to apply for multiple scholarships.
Check our Financial Aid bulletin boards located in the Student Services Building, (SSB), Room 104, for our newest scholarship opportunities just for our students!
Below are links to different websites that will give you information on over 3.7 million available scholarships, loans, and grants that may fit your background and qualifications. With so many possibilities, it may seem overwhelming, so we've added descriptions to help you decide where to start.
Each opportunity will have different requirements. If you have any questions about a specific application, please contact the organization giving the scholarship.
Important Note
Watch out for scholarship applications that ask you to pay a fee in order to get an award, or ones that state they need your personal information, such as your bank account, credit card information, or Social Security number, in order to receive your award. Also, beware of free scholarship seminars that become a way for people to try to sell you scholarship information that you can get for free. Contact the Financial Aid Office if you need help determining if a scholarship opportunity is legitimate.
What's listed below is just a starting point. Do your own research as well, as there are many more out there.
General Scholarship Directory Sites
Fastweb.com – hundreds of thousands of different scholarships in one place
College Scholarships – thousands of scholarships are at your fingertips with no login information needed
Unigo – 3.6 million scholarships in an easy to use directory
Career-specific Scholarships
Chemical Dependency – Drug, Alcohol, and Mental Behavior Treatment Scholarship
Computer Science – GameAuthority
Nursing - This is NOT an extensive list, so please do your own research on other scholarships that you qualify to apply for.
California Registered Nurse Education Scholarship Program for $8,000
Number awarded varies each year
Application Cycle: Opens early January, deadline is in late February of each year
Unique to Your Background
NAACP Scholarships provide scholarships through generous donations so outstanding students receive financial assistance to realize their academic goals. Among other requirements, you will need to be a full-time student (12 or more units per semester) and be or become a member of the NAACP to qualify for these scholarships.
Middle Class Scholarship is a tuition scholarship for students who are enrolled in a qualifying transfer program to attend a UC or CSU and whose family earns up to $171,000/year can be eligible to cover up to 40% of mandatory tuition and enrollment fees. Contact your academic counselor, financial aid technician, or call 1-888-224-7268 for further information.
Immigrants Rising Download a list of Undergraduate Scholarships that don't require proof of citizenship or legal permanent residency. This up-to-date list, organized by deadline date, contains scholarships at the local, state, and national level.
Veterans Benefits and Services – This site offers valuable information about programs and resources for Veteran students.

Better Brothers - Awarded to Black/African-American individuals who identify as Lesbian, Gay, Bi-Sexual, Transgender or Queer.
There are several sources of financial aid available, including, but not limited to:
Veterans Benefits
Vocational Rehabilitation Assistance
AmeriCorps
If you are eligible for any of these benefits, you are encouraged to apply because financial funds are limited. Contact the appropriate agency for more details or go to the Veterans Resource Center for assistance.
Cover Additional College Expenses
Have you already taken some college and gotten a financial aid award?
Financial Aid Office
Office Hours and Location
Mondays to Thursdays: 8:00AM - 6:00PM
Fridays Remote Only: 8:00AM - 4:30PM
Saturdays to Sundays: Closed
Student Services Building, Room 104